Last Year, A Man Bought His Mom An iPad. Then, Magic Happened.
The Huffington Post  |  By Megan GriffoPosted: 12/03/2013 2:26 pm EST  |  Updated: 12/04/2013 10:48 am EST
When Josh Seftel's father died in 2009, the filmmaker and his siblings worried that their mother would be lonely. So last year, they bought her an iPad.
With her new Apple toy, 76-year-old Pat Seftel could stay connected with her children. But in only a year, that simple gift has turned into something no one foresaw.
That's because Josh Seftel,  an Emmy-nominated director,  began recording conversations with his mom on Facetime (or as Pat Seftel calls it, "Facelift"). And hilarity — mixed with a slew of touching moments — ensued.
"It was a rocky beginning,"Seftel says in the CBS segment above, "but once she got the hang of it, we started talking all the time."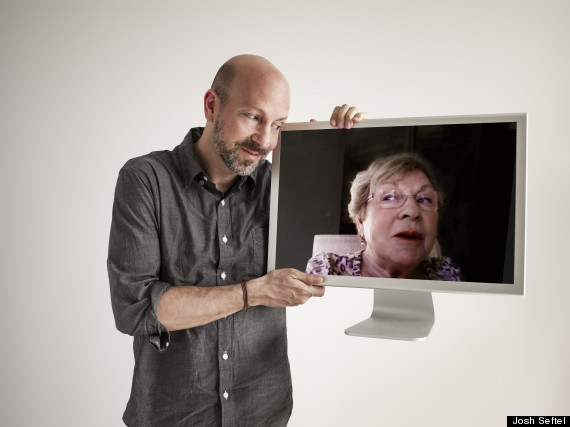 Photo by Phillip Toledano
Pat Seftel is now the star of her son's YouTube series, "My Mom On Movies," and she's become something of an Internet sensation. Videos of her take on pop culture stories like Justin Bieber's monkey, Miley Cyrus' twerking and Bradley Cooper's mom have each garnered more than 1,000 views. She's even appeared on NPR.
"It's unusual that someone builds a following in her 70s," Seftel, 45, told The Huffington Post in an email. "My mom has defied the odds."
Pat Seftel calls her son regularly from her winter condo in Sarasota, Fla., and her summer home in Schenectady, N.Y., according to the "My Mom On Movies" YouTube page. And she's picked up more than video views — she's gained extra time with her family. Josh Seftel told HuffPost that he's loved being creative collaborators with his mom, and that she's a star.
"For me, this is a small side project to my films," he said, "but it's the thing I look most forward to."